Hello Fall, Goodbye Rakes!
The year is 2007. You wake up, throw on your favorite jeans and flannel and head downstairs. You walk outside to the fresh smell of leaves, cider, and hefty industrial sized garbage bags. Yup. Your parents woke you up to help rake the leaves, stuff them in trash bags, and wait for the garbage men to pick them up in a few days.
Well…welcome to 2022, where we try our best to be eco-friendly and make choices to minimize our carbon footprint and trash production. One way we do this is mulching.
A study done by Michigan State University found that mulching leaves is 100 percent beneficial for lawns. Yes, you heard that right. Mulched leaves are decomposed by earthworms and microorganisms (if mulched correctly) and turn into plant-usable organic matter. Mulched leaves are better for the greater environment too because it reduces trash and plastic in landfills.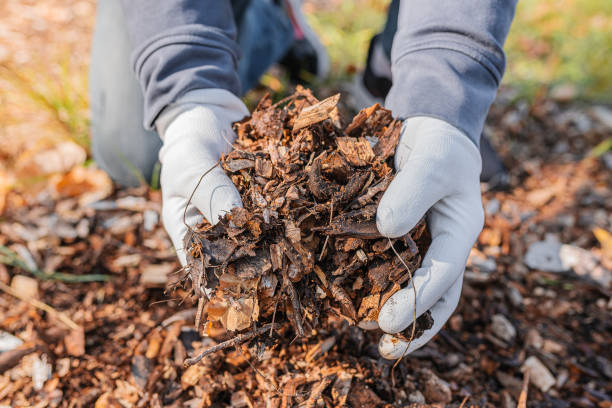 Mulching should be done frequently, using your mower to break up the leaves as they fall. However, you'll want to make sure the grass and it's blades are not completely covered with leaves, as it can suffocate your lawn. As this thin layer of mulched leaves decomposes, it fertilizes the grass, feeding micro-organisms inhabiting your turf, and saving you money on those dreaded plastic garbage bags. It has also been shown to improve your soils pH.
So, if you've been trying to decide what to do with all of those leaves this fall season…drop the trash bags, and get your mowers out! Your lawn, and the planet will thank you.